QuickBooks Online training
Specially designed webinars & classroom training that cover what you need to know.
Getting Started with QuickBooks Online Accountant
Welcome to QuickBooks Online Accountant. In this session, you'll learn about the benefits of cloud accounting for your customer and firm, advantages of using QuickBooks Online Accountant and view a demo of QBOA.
You'll learn about:
Benefits of Cloud Accounting
QuickBooks Online Accountant Overview
QuickBooks Online Accountant demo
Audience:
New to QuickBooks Online
Register
QuickBooks Online certification training
In this session, you'll learn about the core functionality of QuickBooks Online, prepare for the Certification exam, and have an opportunity to write the exam at the end of the day.
You'll learn about:
Navigating in QuickBooks Online
Entering common sales transactions
Entering and paying bills
Setting up bank feeds and processing bank transactions
Client file setup
Supporting your clients, using QuickBooks Online Accountant
Tips and tricks to make you more efficient and save you time
Audience:
Ready to learn the core functionality in QuickBooks Online
QuickBooks Online Advanced certification training
In this session, you'll continue building upon the content you learned in the QuickBooks Online Certification course, and learn about more QuickBooks Online features.
You'll learn about:
Supporting clients for construction and contractors using QuickBooks Online. Learn the workflows, transactions, and tasks in QuickBooks Online to help your clients succeed.
How to manage Non-profit clients in QuickBooks Online. Learn how to set up class and budget tracking, receive donations and manage their specific needs.
Creating, buying, selling, and managing Inventory in QuickBooks Online.
How QuickBooks handles Multi-currency customers, suppliers, and transactions. Learn how to manage, sales, expenses, and other multicurrency tasks.
Managing clients' QuickBooks files. Learn more about troubleshooting client mistakes and using complex transactions to support client requirements.
Audience:
QuickBooks Online Certified ProAdvisors
QuickBooks Online payroll training
In this session, you'll get all the information you need to recommend and support QuickBooks Online Payroll in your accounting or bookkeeping practice.
Learn how to:
Setup payroll for your clients, including employee information, basic payroll items, and other items, such as deductions for health care and RSPs
Create paychecks
Track and pay liabilities
Create T4's and Records of Employment
Audience:
ProAdvisors interested in learning QuickBooks Online Payroll
Register
Converting to QuickBooks Online
In this session, you'll learn how to convert your clients from QuickBooks desktop and competitor products, to QuickBooks Online.
Come see what the QuickBooks conversion will do for you. Learn what is converted, and the tips and tricks, to make the experience as seamless as possible.
Audience:
Basic QuickBooks Online experience
Register
QuickBooks Online apps webinar series
In this webinar series, we'll feature a different app each month. You'll learn about the app from the developer, show you how the featured app can fit into your workflow, and how it integrates with QuickBooks Online.
Audience:
QuickBooks Online ProAdvisors who are interested in exploring the apps ecosystem.
New Sessions coming soon
QuickBooks Online Advanced certification webinars with IPBC.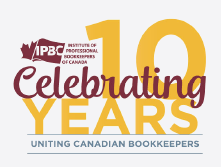 In collaboration with Intuit, IPBC is hosting a series of webinars, covering QuickBooks Online Advanced certification content.
QuickBooks for construction and contractors
Attend this class to discover how QuickBooks Online can work for your contractor clients. Learn all about the features that clients need the most for their business. Learn how to set up customer jobs and track costs to specific jobs including materials, time, subcontractors, and other charges. Learn how to create quotes and turn those quotes into invoices. Discover the reports that will help your clients understand their jobs and their profitability.
Monday, January 15, 2018
3:00PM - 5:00PM (EST)
Register
QuickBooks for inventory & retail
Join us for this deep dive into QuickBooks inventory and retail. Learn how to setup clients, buy and sell inventory. Learn how to track their inventory and manage the ordering process, receiving and adjusting inventory. Discover QuickBooks handles multicurrency transactions when buying or selling products ans services outside of Canada
Tuesday, January 16, 2018
3:00PM - 4:30PM (EST)
Register
QuickBooks for non-profits and charities
Join us for this class to discover how to set up your charity clients. Discover the steps to set up and track the most important transactions for charities, like donors, donations, charitable receipts and much more. Discover how to use class tracking to track your grants and programs within the charity.
Wednesday, January 17, 2018
3:00PM - 4:30PM (EST)
Register
Complex transactions in QuickBooks Online
Sometimes we run into tricky situations when dealing with client files. Come to this session to discover how to handle some common complex transactions in your client files. Learn how to bad debt, NSF cheques, supplier refunds, merchant fees and much more. Discover how to troubleshoot and correct reconcile discrepancies and other challenges your client files present.
Thursday, January 18, 2018
3:00PM - 4:30PM (EST)
Register
More ways to learn
Learn at your own pace with self-study modules and video tutorials.
Self-study for core certification

Ready to take the core certification exam?
Sign in now
See how it works
Watch step-by-step video tutorials and learn the ins and outs
of QuickBooks Online and QuickBooks Online Accountant.
Accountant resources
Learn more about QuickBooks Online with these handy resources.


What does working
online mean for my business?

Understanding cloud accounting and QuickBooks Online