It's time to learn
QuickBooks Online Accountant certification can now be completed at your own pace.
They are all free and are CPD credit eligible.
Step One: View all 5 modules
Note: You may claim 3 hours of training observed above towards your CPD credits, this will be entered when signing up for the exam.
Step Two: Download the manual and test your knowledge
Once you sign into QuickBooks Online Accountant and enter the ProAdvisor Portal, you can download the Certification Workbook and take the exam under the Certification tab.
Sign In Now
Step Three: Take a short survey
We would love to hear from you to help improve our training process.
Take Survey
More ways to learn
Attend a FREE training session and learn how to get the most out of
QuickBooks Online and QuickBooks Online Accountant (QBOA).

Live QBOA Certification Training

(1 day in-person sessions and webinars)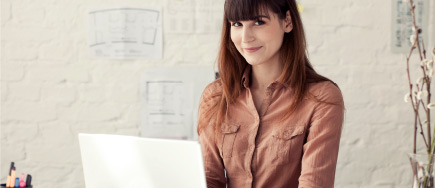 A full day training session on QuickBooks Online where you will be educated on the core functionality of the product for you to hit the ground running.
Upcoming webinar dates:
Payroll training

(webinar)
Get all the information you need to recommend and support QuickBooks Online Payroll in your accounting practice by attending this 4-hour online training webinar.
See how it works
Watch step-by-step video tutorials and learn the ins and outs
of QuickBooks Online and QuickBooks Online Accountant.
Client resources
Help your clients learn more about QuickBooks Online with these handy resources.

Introduction to QuickBooks Online
(webinar)
This 60 minute webinar introduces your clients to the benefits and features of QuickBooks Online. Have them come see what QuickBooks Online can do for their business. See available dates