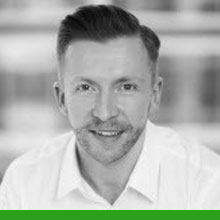 Grant Picknell
Director of Sales - Intuit Canada
As Director of Sales for Intuit Canada, Grant Picknell is passionate about combining his experience in executive sales leadership with his change management and coaching expertise to help power the prosperity of small businesses and accountants worldwide. In fact, his unwavering approach to success further extends to his teams, where he is also dedicated to their personal development and ability to realize their career aspirations.
In his current role, Grant provides strategic leadership to a team of inside and field sales professionals who are driven to help Canadian accountants and small businesses achieve their business goals. Since joining the Canadian team in late 2017, Grant has transformed the sales team's processes – evolving them from a transactional to a value-selling model designed to ensure customers receive the full benefits from every sales touchpoint and interaction.
Previously, Grant was the Head of Inside Sales for Intuit UK from 2014-2017, where he led the development and execution of the country's sales strategy for small businesses and accountants. During his tenure, Grant re-engineered the organization's sales processes and built high-performing teams to effectively deliver exceptional customer experiences, while achieving revenue goals.
Prior to joining Intuit, Grant held several senior sales positions within organizations including Telefonica S.A., O2 UK Ltd., and Geopost UK.
In his spare time, Grant enjoys a glass of wine while honing his cooking skills. He also has a passion for fitness and can often be found working out in the gym – typically after one of his practice cooking sessions!