QuickBooks Online Accountant — FREE.
With QuickBooks Online Accountant, you lose your limitations. Your office becomes wherever.
Your hours become whenever. And your collaborations reach new heights.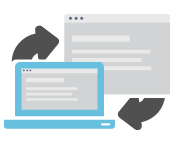 Connect with clients.
When you can seamlessly share data with clients, you get fewer mistakes and more collaboration.

Ditch the desk.
With access anywhere and anytime, the world isn't just your oyster, it's also your office.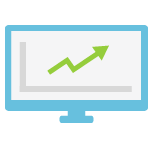 Uncover more insights.
With up to date, reliable data, you can discover and harness powerful business insights.
The power of the cloud.
By storing your data in the cloud instead of your computer, your work is always accessible,
up to date and secure. That means you can save time, rest easy and rest more often.

Always up to date.
The cloud automatically updates to the latest version, so you always have the most current features.

Always secure.
The cloud uses the same encryption as leading financial institutions, so your data stays safe.

Always backed up.
The cloud keeps your data backed up, so if your computer crashes your work doesn't.

Always accessible.
The cloud lets you log in from any place at any time, so you can define your own schedule.
A cloud full of features.
Time isn't just money, it's everything. That's why we've equipped QuickBooks Online Accountant
with tools that help you save time and get more out of your practice.
See for yourself how easy it is.
Check out these great training videos and free course handbooks to see
for yourself how easy it is to work with QuickBooks Online.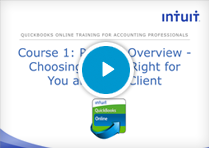 Video: Choosing Which Online Product is Right for You and Your Client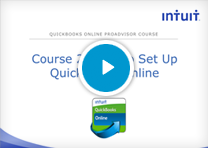 Video: How to Set up
Quickbooks Online
Different clients demand different solutions, which is why we are proud to offer
QuickBooks Online Accountant and QuickBooks Accountant – available
through the Cloud ProAdvisor and ProAdvisor Programs.
Compare Programs & Pricing
1. Sed sit amet est dignissim risus vulputate rutrum at in mi. Quisque eget lacus eu dui imperdiet laoreet. Praesent tincidunt nisi sed arcu aliquet, in elementum nisi porta. Quisque at dui tincidunt, hendrerit quam et, cursus arcu. Sed odio dolor, rhoncus quis cursus id, convallis non mi.
2. Aliquam sagittis ligula eu velit ornare adipiscing. In ultrices, justo at pharetra imperdiet, velit ante pharetra orci, fermentum mattis leo urna vel purus.
3. Proin tincidunt dui ut nulla ullamcorper interdum. Donec lacinia turpis felis, eget posuere sem condimentum sit amet. In eu convallis urna.
4. In volutpat, nisl eget auctor pellentesque, augue eros adipiscing nunc, in molestie leo urna ac nisi. Phasellus turpis purus, lacinia vel feugiat vel, lacinia id ipsum.