QuickBooks Accountant 2014 – new features to boost efficiency!
More data and fewer entries.
Use Batch Enter Transactions to enter multiple transactions into
QuickBooks from Excel on one screen built for speed.

Reclassify in batches.
Improve productivity by entering 100+ bills and invoices on one screen.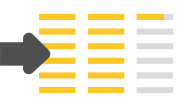 Import in bulk.
Paste 1,000+ transactions from Excel and spend the time you save on 1,000+ other things.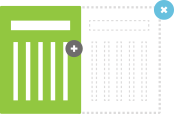 Enter data faster.
Easily add or delete fields to create your perfect data entry screen.
Find and fix client errors faster.
See how you'll spend less time with chequing transactions.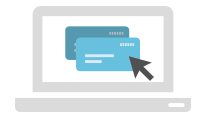 Reassign chequing in just clicks.
Instantly identify cheques written from the wrong account and reassign to the right bank account.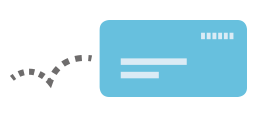 Handle bounced cheques with ease.
This new tool marks invoices unpaid, makes appropriate adjustments, and helps charge a "bounced cheque fee".
Send journal entries directly from QuickBooks.
Make journal entries simple for you and your clients - no PDFs, print outs or file transfers needed.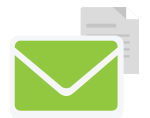 Email entries.
Attach Journal Entries to ready-made emails that you and your clients can collaborate on.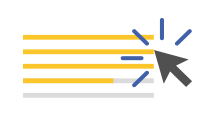 Import with a click.
Eliminates messy file transfers for you and simplifies the service you provide your clients.
Time-saving benefits help make you more productive.

Create faster Excel entries
Use a Batch Transaction Entry to enter multiple transactions into QuickBooks from Excel in a single step.

Make fewer corrections
Client Data Review provides access to powerful tools that help you find and fix the most common client errors.

Email journal entries
Automatically send entries right from QuickBooks so clients can import with just a click.

Work smarter with clients
Find the right file and launch the same QuickBooks version as your clients with QuickBooks File Manager.

Edit two files at once
Multi-Instance can boost efficiency with the ability to simultaneously work on two company files.

Customize your statements
Design customized financial statements, supporting documents and management letters automatically.

Work faster with templates
Quickly set up new clients using templates. Improved design makes it easy to navigate without searching drop-down menus.

Find features fast
The QuickBooks Accountant Centre provides one-click access to the features you use most.
Plus, get even more free software.
In addition to QuickBooks Accountant 2014, when you join the QuickBooks ProAdvisor Program
you also receive these other great Intuit products and support – FREE!
QuickBooks Online Accountant
Working in the cloud brings you better client collaboration, insights and expertise.
Access accounts securely wherever you are in one click
Partner with your clients to view and update data
Provide better insights and service to your clients
QuickBooks Payroll
Complete your payroll fast, track remittances and be ready for year's end.
Manage and remit payroll taxes in just a few clicks
Stay up-to-date and compliant
Organize payroll information and tasks all on one screen
QuickBooks Enterprise Solutions
Enterprise Solutions (single-user, non-networked) has the power and flexibility larger businesses need.
See data the way you want with the most customizable reporting tools
Combine reports from multiple company files
Review key tasks and see how they're related
Quicken Home & Business
Manage personal, business and investments finances to make better decisions.
Organizes finances by bringing online accounts together
Over 40 finance & budgeting reports
Plan & manage business taxes and review business tax deduction summaries


Get more value from the
QuickBooks ProAdvisor Program!

Win a FREE
office makeover.
Enter to win a free $5000 office makeover, plus other great prizes drawn every week!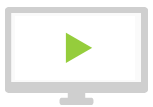 Attend a FREE webinar.
Learn about all of the benefits included in the QuickBooks ProAdvisor Membership.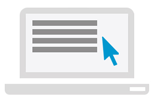 Get a FREE whitepaper.
Get a headstart by reading "Twenty-Five Tips to Help Grow Your Practice."
Different clients demand different solutions, which is why we are proud to offer
QuickBooks Online Accountant and QuickBooks Accountant – available
through the Cloud ProAdvisor and ProAdvisor Programs.
Compare Programs & Pricing
1. Sed sit amet est dignissim risus vulputate rutrum at in mi. Quisque eget lacus eu dui imperdiet laoreet. Praesent tincidunt nisi sed arcu aliquet, in elementum nisi porta. Quisque at dui tincidunt, hendrerit quam et, cursus arcu. Sed odio dolor, rhoncus quis cursus id, convallis non mi.
2. Aliquam sagittis ligula eu velit ornare adipiscing. In ultrices, justo at pharetra imperdiet, velit ante pharetra orci, fermentum mattis leo urna vel purus.
3. Proin tincidunt dui ut nulla ullamcorper interdum. Donec lacinia turpis felis, eget posuere sem condimentum sit amet. In eu convallis urna.
4. In volutpat, nisl eget auctor pellentesque, augue eros adipiscing nunc, in molestie leo urna ac nisi. Phasellus turpis purus, lacinia vel feugiat vel, lacinia id ipsum.